Brick Repointing London
Jigsaw Brickwork are experts in all types brick repointing. Jointing or pointing is referred to the mortar joints that hold together your bricks, Repointing is when you remove the these joints and refill them by putting mortar inside them. Over the years, due to the weather, previous bad repointing or wrong products being used your home may require brick repointing.
Jigsaw brickwork is a brick repointing company that likes to separate itself from other repointing companies in the way that we only work only on Victorian, Georgian or Edwardian properties. These type of properties should only be repointed using original lime mortar. There should be no cement in the mixture at all, as this will damage the house. Jigsaw brickwork are experts in removing the cement mortar and creating original Natural hydraulic lime mortar  (NHL 3.5), and repointing the house. Jigsaw brickwork are lime mortar repointing experts which means the house will be restored back to its original features, Jigsaw Brickwork use traditional methods and carry out all
Book Site Survey
Brick Repointing
London Properties were built using Lime Mortar
When carrying out any kind of work on your victorian property it is very important that you understand that these kind of properties were built a certain way and therefore must be restored in a certain way, using new methods or materials can detrimental to the property. Victorian properties were built using lime mortar, this has been used since the period of the Egyptians, which dates back to thousands of years ago. The properties were built using porous and soft products such as yellow stock and soft red bricks.  The properties were built using a solid wall construction, this had no damp proof course, lime mortar was commonly used as the bedding for the bricks and the plastering. This would let the victorian properties naturally breathe and the moisture within the property would be released. The bricks and mortar release moisture so this eliminates the issues of cracked bricks, spalling and bricks faces falling off.
Lime mortar also automatically self adjusts getting rid of any cracks because of ground movement. This is why Lime mortar is the only solution for old properties and any other material will end up destroying the property. The issue in the restoration industry is that there is not many trained lime mortar specialist's out there and people end up using the local builder who has no knowledge about lime mortar.
Brick Pointing Styles
All Types of Repointing Styles Carried Out
Jigsaw Brickworks repointing team are experts in traditional pointing styles and methods, our repointing specialists know what kind of pointing style is best suited to the property that you own, as there is no one set style brick pointing suited to every house.
There are many different repointing styles all over united kingdom but here are few styles that are commonly found in London:
Tuck pointing is a repointing style that is made up by using 2 different kinds of mortar, one is called the stopping or backing mortar. This mortar is usually similar colour to the brick, then a ribbon of lime putty is embedded on top of the stopping mortar to give the impression about perfectly shaped bricks. Weather struck pointing is a carried out by pressing the mortar at an angle to let the water easily flow of your mortar and bricks.
Flush pointing is a very common pointing style found in London properties, this is a method where the mortar is pushed in and made flush with the bricks. Ribbon pointing is very similar to tuck pointing except the ribbons are bigger and lime putty is not used.The ribbons are cut using a frenchmen knife at both the top and the bottom of the mortar.
Penny roll pointing is carried out by making the mortar flush with the bricks, then you cut a line in the middle of the joints to form the brick shape. Jigsaw Brickwork can carry out all types of repointing styles and will you explain to you the one the that is best suited to your home.
Our
Brick Repointing

Process

Brick Pointing carefully removed
The houses original mortar will be carefully raked out by one of our specialist repointing guys
Sample Pointing Colours
Jigsaw brickworks pointing team will show you lime mortar colours that you can use for your home


Original lime mortar created
Jigsaw brickwork brick repointing team will create lime mortar that is suited to your homes bricks
Lime Mortar Repointing
Lime mortar repointing will be carried out to your home and then the dirt and residue will be cleaned off

Read Some Of Our
Brick Repointing

Case Studies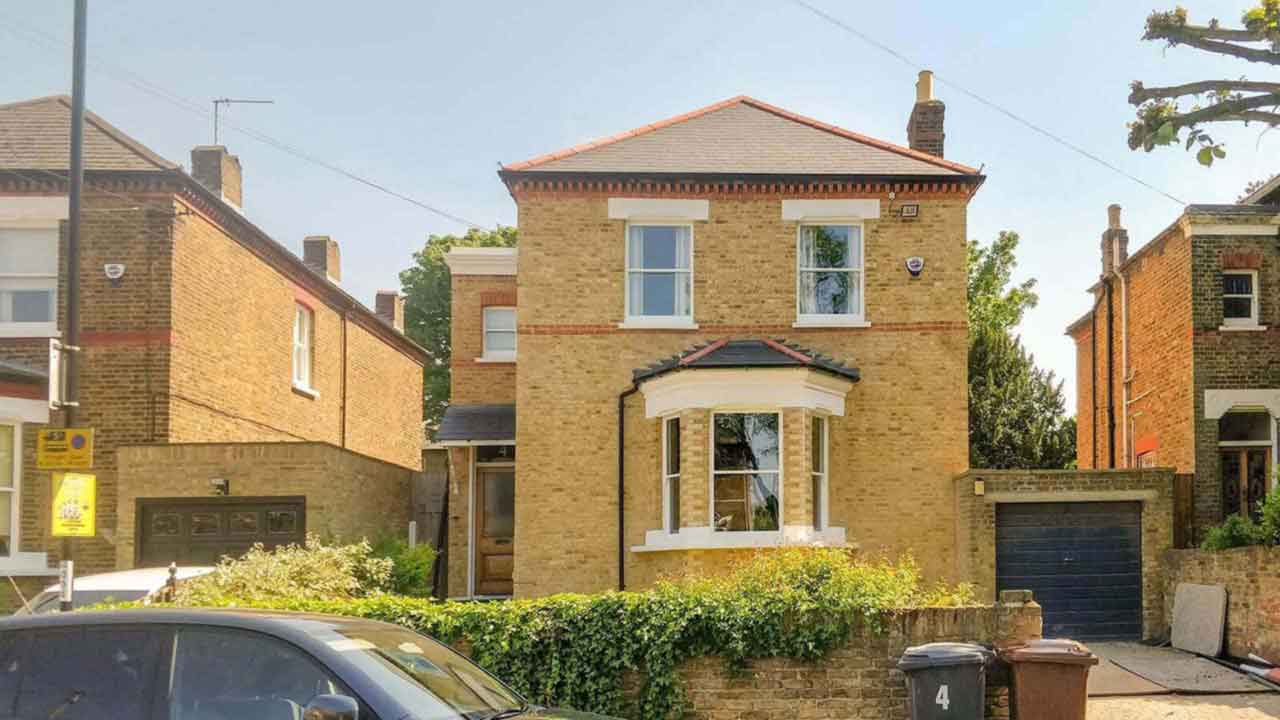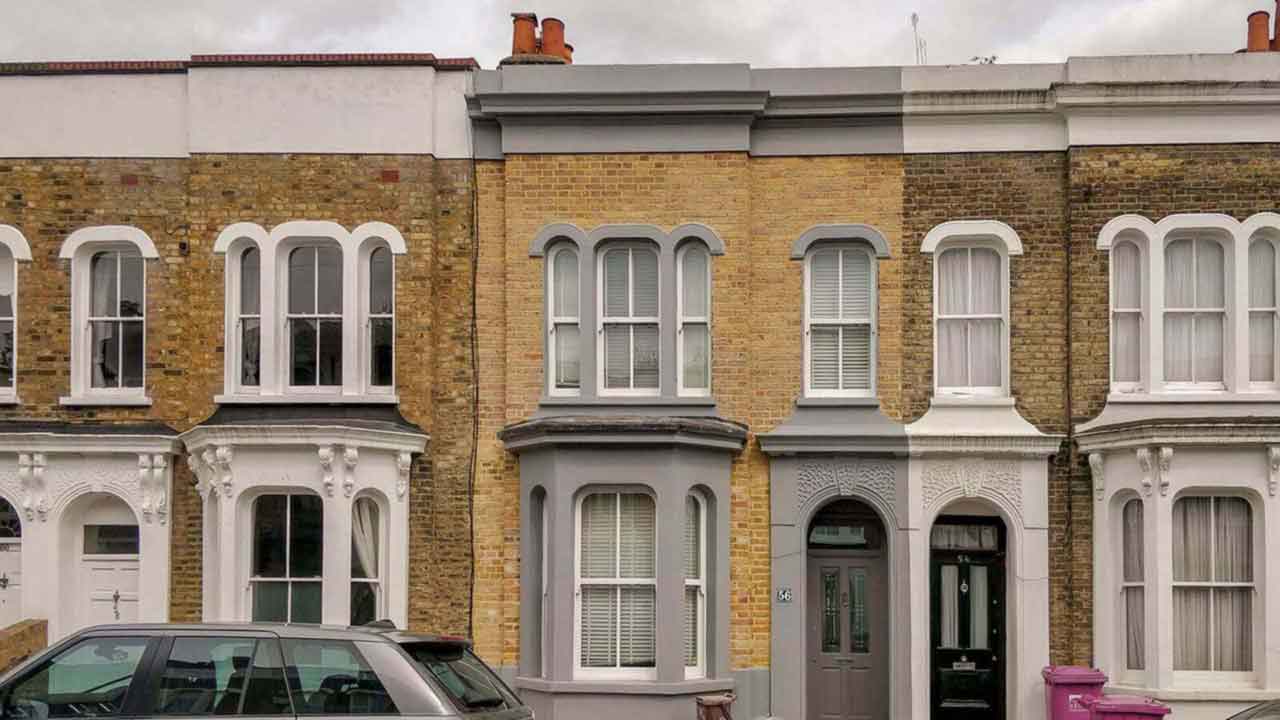 Read Typical
Brick Repointing

FAQ's
Yes, Jigsaw brickwork lime mortar specialists, This means that we have vast amount of experience and knowledge on how to repoint victorian properties using the correct materials and methods. Jigsaw brickwork carry out lime mortar pointing on all our projects and we do not use any cement at all in our brick pointing. Jigsaw brickwork use NHL 3.5 lime mortar for our brick pointing projects unless a different mixture is requested.
Victorian houses were built using traditional materials and methods, as the world has advanced methods and materials have changed. These methods have not stood the test of time and when restoring an old house, it is always best to use the same method and materials that house was originally built with, Using cement mortar on victorian properties can stop the property from breathing naturally, make some of the bricks spall and the brick faces fall off. Cement mortar should not be used on any victorian properties at all.
Yes, Jigsaw brickworks brick pointing team can carry out all types of repointing. Our brick pointing experts will take a look at your house and advise you what is the best style and method of brick pointing that is suited to your house. If there is a brick pointing style that you have seen on a house, take picture of it and show it to us and we can recreate that style of brick repointing.