Lime Mortar Repointing London
Lime Mortar Brick Repointing Specialists
Welcome to Jigsaw Brickwork, London's expert service for lime mortar brick repointing. Pointing itself is the mortar joints that hold your bricks, and repointing is the careful process of removing the front of these joints and replacing the mortar inside them.
Jigsaw brickwork is different from other repointing companies, because we work only on Victorian or old properties, restoring them to their original glory. These brilliant buildings should only be repointed using lime mortar, as cement mortar can damage the house.
We specialise in removing cement mortar, recreating original natural hydraulic lime mortar (NHL 3.5), and repointing the property using trusted, traditional methods. Everything we do is designed to make your home look its original, brilliant best.
Book Site Survey
London's Experts in Lime Mortar Repointing
Why Use Lime Mortar on Old Houses?
Lime mortar has been used in buildings as far back as the time of the Egyptians. The majority of Victorian properties were built using porous and soft products, including brick and stone. As the houses were built with solid walls, with no damp proof course, lime mortar was used as a bedding for the bricks and plastering.
The effect is that Victorian properties can breathe, while moisture within the property can be naturally released, significantly reducing the chances of damp and condensation within the property, and both spalling and cracked bricks outside. Lime mortar also protects the building from natural movement during seasonal changes and, as it is softer than brick and stone, the mortar naturally adjusts to stop the development of cracks. Unfortunately, there aren't many experts in lime mortar repointing now, which is where the team at Jigsaw Brickwork come in.
Lime Mortar Repointing Contractors London
Why Not Use Cement Mortar on Victorian Houses?
Cement mortar has completely different characteristics to lime mortar. It is less porous and brittle and includes extra additives that can make it completely waterproof. The majority of the time, cement mortar is harder than even the bricks it holds together – so, when the ground moves below, the bricks press against the cement.
This is why you often see properties that show cracks in the mortar – which, in time, leads to extensive damage to the brickwork. Cement mortar also increases the chance of moisture being trapped behind it, encouraging groundwater to rise from the bottom of the walls and cause decay, damp, spalling and even brick faces to fall off. Unsurprisingly, cement mortar is also cheaper to make and doesn't require as much skill to mould. This is why we only ever use lime mortar on your property, as it is the only material that keeps your brickwork safe and looking wonderful.
Lime Mortar Repointing London Specialists
Lime Mortar Brick Repointing Styles
The repointing style we choose will depend on the style and type of your property plus, of course, the kind of brick it was built with. While there are a number of different styles of repointing we can undertake, here is a short description of some of them...
'Flush pointing' is a method whereby the repointing makes the mortar flush with the bricks. 'Tuck pointing' involves brick-matching backing mortar being made and a thin white line of lime putty embedded on top, giving the impression of perfectly-shaped bricks. 'Ribbon pointing' is similar, but the mortar joints are bigger, and lime putty is not used. Instead, the joints are cut from the top and bottom, giving the appearance of a straight mortar joint. 'Penny-roll pointing' follows 'flush pointing', but then a thin line is cut in the middle of the joints to form brick shapes. Finally, 'weather-struck pointing' involves the mortar being slightly angled to let the water flow down off the joint.
Our
Lime Mortar Repointing

Process

Mortar Carefully Removed
The original mortar will be meticulously raked out by one of our experienced, specialist repointers.
Sample Colours Shown
We'll provide you with different lime mortar colours and let you choose the ideal option for your home.


Original Lime Mortar Made
Then, we'll make up the original material that suits your bricks and will be applied to the exterior of your home.
Lime Mortar Repointing
The lime mortar will be applied and, after the repointing process is complete, all residue cleaned off.

Read Some Of Our
Lime Mortar Repointing

Case Studies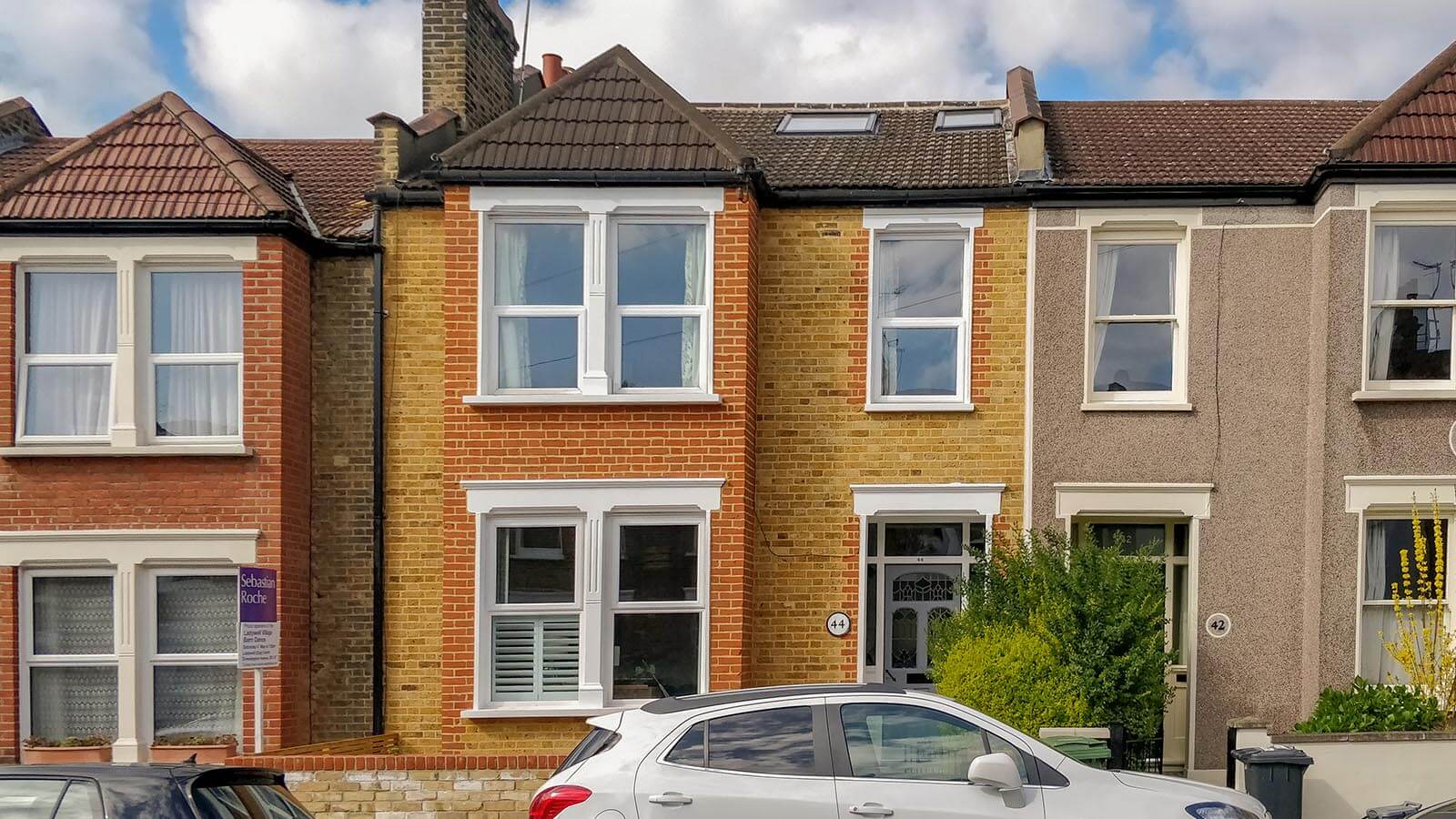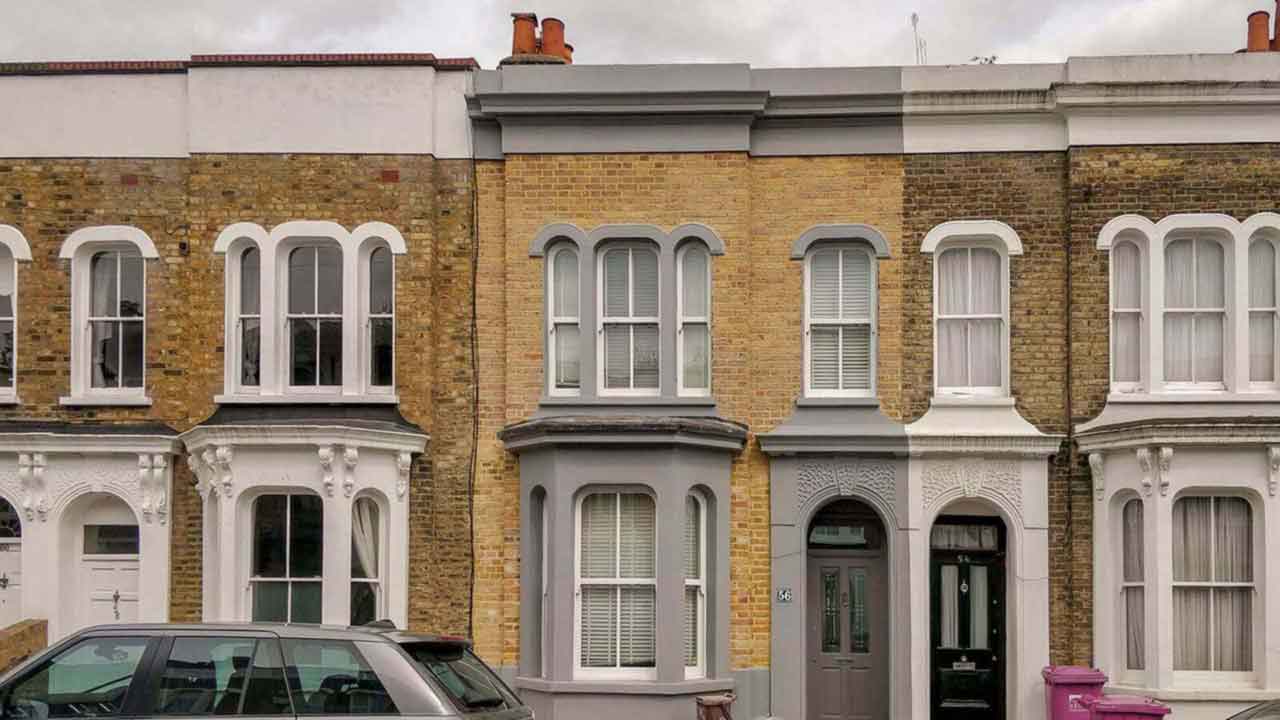 Read Typical
Lime Mortar Repointing

FAQ's