Paint Removal London
Restoring the Character of Your Brickwork
If you're looking to restore the wonderful, original appearance of your London home, then our expert paint removal service could be just the thing you need. At Jigsaw Brickwork, we specialise in removing old and unwanted paint without causing any harm to the brick and stone below.
We've been working all over the city for years, restoring Victorian, Georgian and Edwardian properties to their true glory. Our various paint removal processes work for all kinds of exterior paint, including graffiti, and also rid your brickwork of damaging dirt, soot and debris.
If you're concerned that having paint removed from your property puts your brickwork at risk, rest assured that we have the skill to remove it safely. Using a precise method, or combination of the methods below, we'll get the job done every time.
Book Site Survey
Expert Paint Removal London
Water-Based Paint Removal
As heritage brick restoration professionals, we can safely remove masonry paint from your brickwork and restore the material underneath. Applying masonry paint to brick or stone makes it difficult for the material to breathe – and, over time, a painted property can become susceptible to damage.
In order to ensure that your property receives the ultimate in expertise when it comes to paint removal, we use modern ThermaTech equipment for all water-based removal. This system produces a high-temperature spray that carefully removes paint and other matter from a wide range of materials – and is perfectly safe for your property.
London Paint Removal Service
Chemical Paint Removal
One of the best things about masonry paint is actually its' most dangerous quality when it comes to your brickwork. It can be highly resistant to being removed, which is why we also apply a chemical removal method in certain circumstances, when our experience tells us it's the ideal process to use.
Naturally, we're meticulous in our work, and an essential part of our chemical removal process is ensuring that your brick or stone isn't harmed in any way by our methods. Our team will identify any bricks that have been damaged by the paint, and get to work on repairing any problems and restoring your property to its absolute best. In every instance, we will perform a small test on the paint, to see how it reacts, and then decide which process will be the most effective and safe for your property – we'll always let you know our strategy for your home.
Paint Removal Contractors in London
Abrasive Paint Removal
In some instances, we may have to apply a little extra pressure to the paint in order to fully remove it and let the fabulous material underneath breathe and look brilliant for all to see. Using careful, time-tested methods and modern materials, our carefully-applied technique will take care of the job.
An essential part of our paint removal process, no matter how we've got rid of the paint, is the careful attention we apply afterwards. Whether the paint has been steamed, dissolved or carefully, physically removed, we'll ensure that your brickwork is clean and that all carbon, dirt and other forms of debris are gone. As a result, your brick or stone will be able to breathe once again, and your property will look as close to its original, incredible aesthetic as possible. Get in touch with our experienced team for a service that's tailor-made for your London home.
Our
Paint Removal

Process

Scaffolding Erected
With ultimate safety and efficiency, we'll discreetly erect a structure that our paint removal experts can access throughout the project.
Test Patches
To ensure we apply the correct techniques, we'll test small areas of your brick or stone to see how it reacts to our methods.


Brick Paint Removed
Applying the most appropriate methods for your home, we'll meticulously work to remove all the paint and unearth the original material below.
Bricks Repaired And Restored
Any brick or stone that requires extra attention will be given professional attention by an experienced and dedicated stonemason.

Read Some Of Our
Paint Removal

Case Studies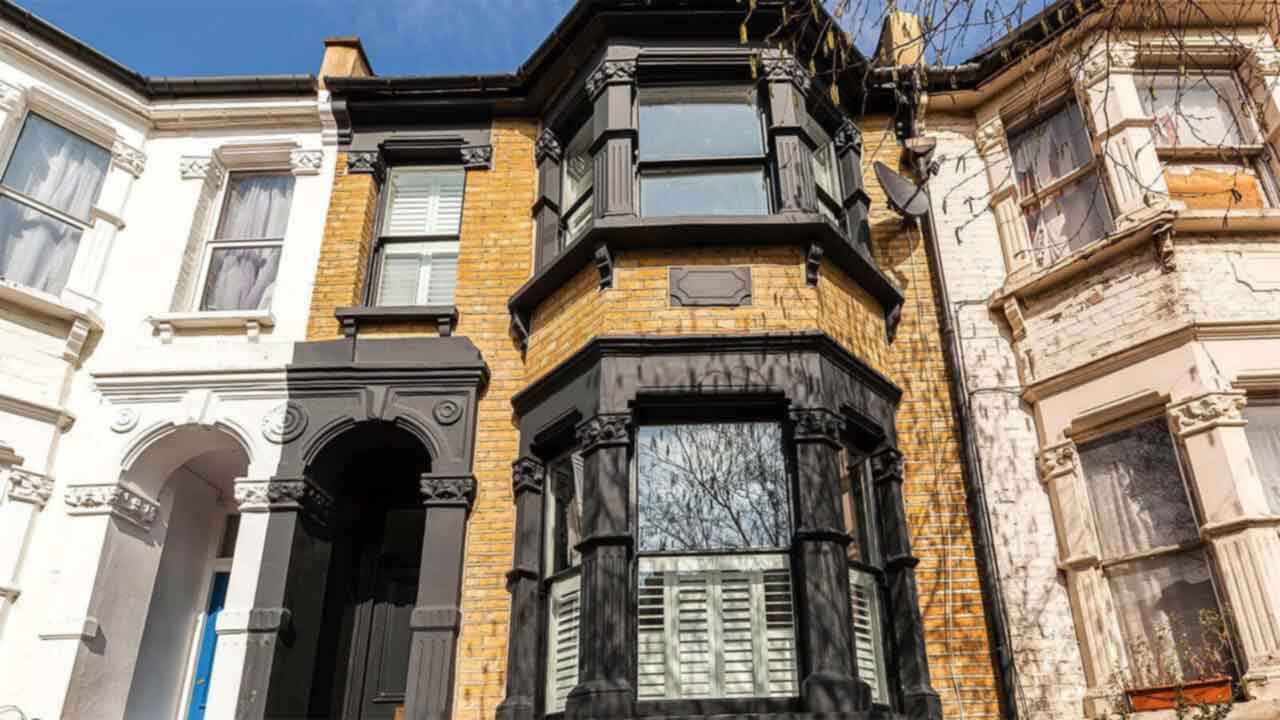 Read Typical
Paint Removal

FAQ's